Resort & Hotel Spa Consulting
Quite often the resort spa is treated like the redheaded stepchild. With the major demands on spa leadership, there is never enough time or energy to effectively train the spa team: from the front of the house to the therapists. Every resort spa Carol Phillips has seen underperforms in retail. In the spas Carol Phillips has consulted for in the past, most are leaving on average $20-50 per guest per service on the table.  Carol has discovered hidden sales opportunities at every resort spa Carol has worked with.
Here is a partial list of services we provide to make your resort spa a success.
Complete architecture and interior space plans.
Custom Service/Sales Training
250 Point Mystery Shopper Service – Uncover hidden and lost sales opportunities throughout your entire sales process.
 Retail Sales Makeovers, Displays, Lighting, Signage and Customer SalesFlows
Sales Operations Reviews, Reporting, and Support Systems
Motivational, Rewards and Retention Programs
Boutique and Brand Recommendations
Just A Few Current
&

Past Clients
Rave Review! This past month we increased our dollars per treatment over 100%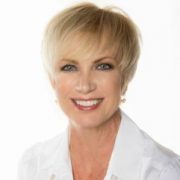 Carol is absolutely THE retail authority for spas and salons. We had her come in for a two-day review of our stores and to train our technical and retail teams. It took several months for all of her recommendations to be placed into effect – but WOW! This past month we increased our dollars per treatment over 100%. Guests are happier, the staff is happier and our ownership is happier. Smart, intuitive, easy to learn and implement tools. Carol is the BEST!