Consulting – MedSpas
Here's how BeauteeSmarts can help your medspa
We're about more than just paint chips. BeauteeSmarts MedicaSpa™ Solutions builds successful medical spa businesses. With our integrated approach to spa development, BeauteeSmarts MedicaSpa™ Solutions ensures that your business gets off on the right foot. We bridge the gap between medical and wellness. BeauteeSmarts MedicaSpa™ Solution is your "insurance policy" for spa success.
The beauty about BeauteeSmarts MedicaSpa™ Solution is that you can start with our services at any time in your medspa evolution.
Initial needs assessment
Financial pre-launch specs
Space planning and design
Staff training after opening
Pre-and post -opening marketing
New product company looking to break into the medical spa market.
Even underwater survival "search and rescue" You can call us after you've been open and you feel like you are in over your head.
Just like no two fingerprints are alike, neither is any medspa business. Contact us today to see how BeauteeSmarts can ensure your medical spa success.
Just A Few Current
&

Past MedSpa Clients

&

Projects
Rave Review Carol Philips has been instrumental in my medspa businesses growth for over 16 years!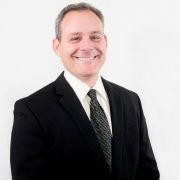 For over 16 years Carol has been a mentor to me and my medspa, spa and salon businesses. She has handled all of our marketing, branding, staff sales training, website and more. But in addition to having her professional services for all things marketing, Carol has been a private wealth of information and inspiration for me over the years. Her insider's knowledge has saved me a ton of time and mistakes while growing my companies. While many only know her as the diva of retail, Carol has greatly impacted the overall success of my business. Her unique history and spa-specific expertise have helped my businesses grow and flourish over the years.
Carol makes my life drastically easier freeing me up to see my patients.