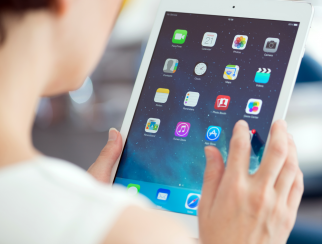 Retail trends: excerpt from National Retail Federation by Susan Reda
Brand intimacy describes an essential relationship between a person and brand. It transcends usage, purchase and loyalty, and according to brand agency MBLM, intimate brands create enhanced business performance.
So which brands succeed at developing intimate connections? That depends on gender.
Women connect with a broad and more mature staple of brands that involve more aspects of their daily lives. Apple is the most intimate brand among female consumers, followed by Disney, Amazon, Whole Foods and Toyota, according to MBLM. The top five brands for men are Harley-Davidson, Apple, Toyota, Nintendo and Lexus.
MLBM partner Rina Plapler insists that how people form bonds with brands transcends gender. "It's important to see the types of brands women tend to connect with and how age and income influence brand choices. … [It] helps marketers better promote their products and services and form deep brand attachments."
What else did they learn? Age also plays a role in determining brand preferences. Among female Millennials ages 18 to 34, the top five are Apple, Amazon, Sephora, Target and Whole Foods; 18- to 34-year-old men pick Nintendo, Samsung, PlayStation, Xbox and YouTube as their top five.
Women earning $34,000 to $49,000 are most connected with health and beauty brands, with L'Oréal, Revlon and Dove in their top five. Among those with incomes of $50,000 to $75,000, the list leaders include Apple, Starbucks, Olay, Coca-Cola and Netflix. For those earning $75,000 to $150,000, Apple, Sephora, Amazon, Target and Clinique top the list.
https://www.beauteesmarts.com/wp-content/uploads/2016/05/TrendsBrand-intimacy.png
244
322
Carol
https://www.beauteesmarts.com/wp-content/uploads/2019/08/CP-BS-LOGO-RED-300x46.png
Carol
2016-05-31 11:07:39
2018-07-30 22:20:08
Brand Intimacy