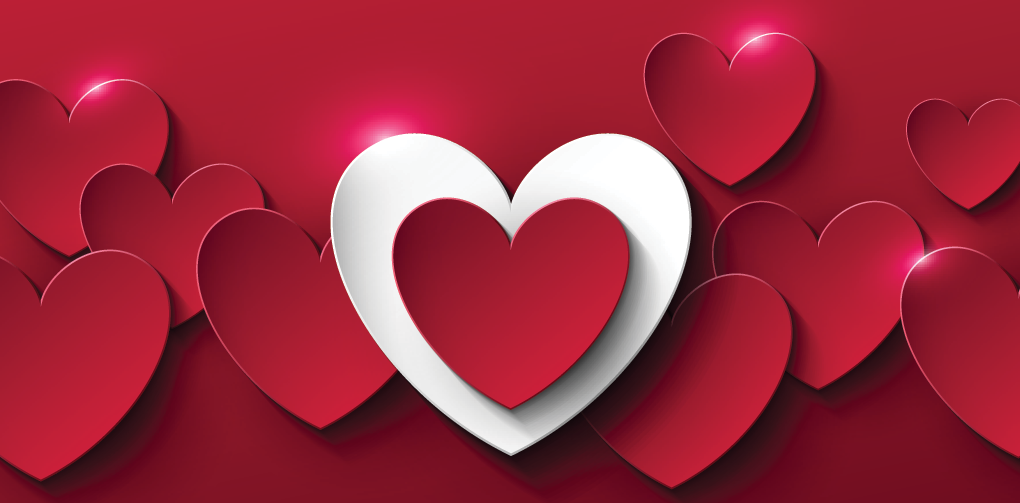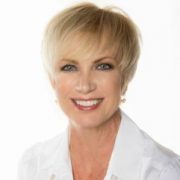 Carol is absolutely THE retail authority for spas and salons. We had her come in for a two-day review of our stores and to train our technical and retail teams. It took several months for all of her recommendations to be placed into effect – but WOW! This past month we increased our dollars per treatment over 100%. Guests are happier, the staff is happier and our ownership is happier. Smart, intuitive, easy to learn and implement tools. Carol is the BEST!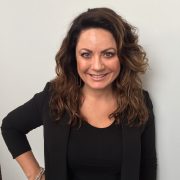 I enrolled my entire team in Carol's online sales training program and she consulted with me on a sales and marketing plan. Our initial 6-month education and marketing plan resulted in $180,000 increased take-home sales and over $70,000 in upgrades.
Carol increased my annual salonspa profits of over $250,000 with one very strategic move. I have been in business for over 20 years and never thought of implementing one very strategic move Carol recommended. It sure pays to have someone "up-line" who can advise you… even if you have been running a successful business for a very long time. Hiring the right consultant sure pays off.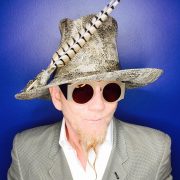 Rave Review! After Carol's in-salon training for my team, we increased takehome 40% in the very first week. I had Carol Phillips come in and do a selling class for both of my salons, A Robert Cromeans Salon and Walk-In Salon by Robert Cromeans. Carol kicked off this class before her keynote seminars at Paul Mitchell The Gathering and Business Forums. Our team immediately put Carol's tips to work and we saw a 40% jump in takehome!! One of our master colorists did a whopping $485 in takehome the very next day using just one of Carol's skills.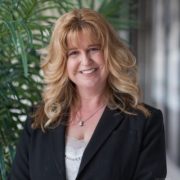 NASNPRO had the honor of having Carol Phillips host our educational conference in California, February 13, 2017. She captivated our audience with her enthusiasm, expertise and engagement. Carol is a wealth of knowledge in the beauty and spa industry. Anyone who has the opportunity to work with her or to learn from her is extremely fortunate! The time spent with her will add so much value to your business and career.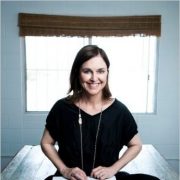 Carol Phillips conveys boundless enthusiasm and is able to break retail sales down to a science. From brand owners to day spa owners to destination spas—Carol can show you how to drive retail sales and communicate your message. She motivates your team and the retail sales follow. Immediately.

I have worked with Carol for over 16 years and there is no one I trust more. She understands all aspects of the beauty industry and how it relates to your business. She's helped thousands of salon and spa owners grow their business, empower their teams and fulfill their vision. She is smart, really smart and she has been educating Millennium clients for over a decade and they love her because she helps improve their service & retail sales.

As owner of a Medi-Spa consultantancy providing clinical skin care education and business advice, I owe my success to what I have learned from Carol Phillips. In 2001 I attended IPSA and a marketing talk by Carol. I remember taking furious notes to capture every word she spoke. At this point I had 10 years of working internationally for retail moguls, and at this point was entering into professional skincare. After Carols presentation, I purchased her books and owe my success to what Carol has shared. I know this, we are in the retail business of skin care, and if we do not hone our skills at the spa level, technology will quickly take our retail profit margins away from us, which we all know is a major part of our bottom line. Carol Phillips very succinctly describes so many key factors of success, especially for the skin care professional, which is my primary focus. I can recommend Carol Phillips as the most proficient and enjoyable Spa Guru to work with to achieve your business goals. It is a pleasure and privilege to have Carol in my Professional Network."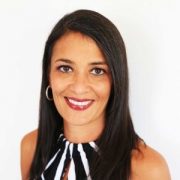 If you're looking for someone to grow your spa business or launch a new one, your search is over. Carol Phillips is THE spa industry expert, hands down.
I've had the honor and privilege of working with Carol several times over the last 25 years and I'm convinced that no one knows the spa industry better than her. Carol can help you build a new business from the ground up, or breathe new life into an existing one. She is knowledgeable in all aspects of the business from spa design to retail sales, product development and everything in-between. Her business savvy and engaging personality has made her the most sought-after consultant in the industry, and she has a client list to prove it.
I highly recommend connecting with Carol to take your spa business to the next level!

Carol Phillips has built a solid reputation as the Retail Diva for her expert knowledge and understanding of what drives consumers to purchase. In working with Carol, she gave me the confidence and skills to become a top performer in retail sales. From the color of lipstick you wear, to the way you hand someone a product, Carol offers practical tips and fact-based information that allows you to understand retail as a science.
I would recommend Carol and BeauteeSmarts to anyone who is in need of boosting their bottom line and getting their retail sales back on track. She will help you take the fear out of selling and show you how fast you can increase your income by making simply changes. Carol's no-nonsense, vibrant personality, industry knowledge and experience, and her desire to help people succeed gives her the ability to not only help you get a quick turnaround in your sales, but the investment will continue for many years to come.

I've personally experienced Carol Phillips' consulting and training techniques for over 15 years, and there's no question she's a pre-eminent business volume-builder, turnaround consultant, motivator, team-builder and innovator. Her knowledge of prestige retail as well as the spa, salon and medical environments makes her a valuable resource. Add to this her experience in marketing, advertising and social media and she's even more valuable and unique. Carol instinctively knows what's needed and how to supply the missing piece to increase sales. As a former spa owner, she's been in the trenches and not only motivates and inspires staff, she engages them and instills a sense of accountability, which is why she consistently delivers results.
Carol's dynamic communication style and her talent as a thought-provoker and confidence-builder wows conference audiences every time at ISPA, IECSC, Esthetique Spa International and Beauty Industry West where she consistently packs them in. And she sends them home much wiser and more energized then when they came in. Her deep understanding of people and her direct approach delivers results by working through people, which is why I recommend Carol to clients with complete confidence that they will be more than pleased with their results.

I regret that is email is so long overdue. You have been very patient and gracious to me and my team. I have enjoyed learning from you both at our Merle Norman Conventions and through your online learning lounge.
As an owner, I feel the tips that from your learning lounge that have most impacted my staff have been the following:
*Tips on dressing the part, dressing to attract the customer you desire, dressing how you desire to feel not how you feel.
* The Fabulous selling section has been very helpful and become a key component to training.
* Tip on how they come across, sound, look, and how they are being sized up in a matter of a few seconds.
* The reminders to not close the customer's pocket book
* Finally, you do an excellent job of communicating many other ways to ask questions and uncover needs, and offer solutions.
The girls felt Personality Selling and Fabulous Selling were most helpful. They appreciated all the differing ways you can ask open ended questions to uncover a customer needs or concerns. They also appreciated the added knowledge for how they can better mirror the customer they are interacting with. I am encouraged to hear many of your questions and statements rolling off their tongues…
We appreciate you for putting together interesting, relevant, and highly effective training.

I can't tell you how much we are learning from your online selling lessons. I had everyone start on lesson 5 since that is where we'd gotten before I got sick and we suspended it. The information you present is the best! You offer so many little things to think about and my goal is to get staff to really implement them. My manager who is been at Merle Norman for 26 years is so excited about new information that challenges her to be better. ME TOO! The sales map is such a wealth of information to tie it all together.

Carol Phillips has been one of the most impactful speakers I have seen throughout my career. Her vast experience in the beauty industry gives her a unique perspective on all aspects of the salon and spa business. Her style is "real", and her message will enable and inspire you. Her goal is to create a top notch culture, by strengthening your systems, allowing you to build a strong team that can provide an incredible experience for your guests!
I have brought Carol to my team numerous times, as well as seeing her at some of the best conferences in our business. Her passion and expertise never disappoint!

I first attended Carol's business seminar at an annual corporate conference in 2012.  Her knowledge, expertise in the beauty industry and cutting-edge training was phenomenal!  Carol is very passionate and enthusiastic, and her seminar held my interest the entire time!  I was so exited to utilize what I learned in my own business and shared my new-found knowledge with my accounts.  Following her seminar, I incorporated her sales tools and techniques into my everyday routine.  I then attended another one of Carol's classes in 2013 and took away a wealth of information again!  I highly recommend anyone in the beauty business, especially Salon/Spa owners, to attend at one of Carol's amazing training!  She WILL help you increase your sales and help grow your spa business!
Carol Phillips combines the rare mix of being vastly entertaining, engaging and delivering information that her audience can implement immediately. Carol provides value-driven training and resources in a smart and relevant manner, her expertise is vast. The passion she has for positively influencing the spa industry is contagious and time with Carol is always well spent. When you spend time with her… be ready to take a lot of notes and discover your path to successful business practices!
You are AMAZING Carol Phillips!!! I don't think my words adequately describe your magic… but it is a try!

I want to start with how I met Carol…..one morning I was going down to an annual company conference…it was just an all around wonderful day and I got into the elevator and decided I would greet everyone with a smile and a hello!" I goft off the elevator and went into the conference. Our guest speaker was being announced and to my surprise it was one of the people from the elevator….if you haven't guessed it already, it was Carol Phillips.
I sat and listened in complete amazement…..my brain whirling at light speed…in my head I was thinking about how every one of my accounts needed someone like her to help them increase their business! Yup I bet you guessed again Im a sales rep in the spa industry. She doesn't just help spa's she helps all of us in every aspect of the field.
I had the great privilege to learn from Carol, so many of these things that I felt I could pass onto others. Carol is a true inspiration, a collection of so much knowledge and skill. Carol is always so enthusiastic, cheerful and compassionate. She gives a listening ear and goes out of her way to do more than anyone would expect another person to do.
Knowing Carol now for a few years has helped me develop my skills and coaches me through many ups and downs. She is a tender soul, full of life….a gracious blessing for all that she meets.
Not only is she savvy in business but a wonderful friend and colleague. I appreciate all that you do for everyone Carol, I think you are outstanding and amazing!!!!!!!!!!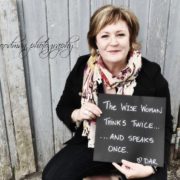 Can I just give you a big smooch????
Carol, what can I say?  Your words are making me cry again….and I'm telling you….it takes a lot to make me cry, although in the last few days….that may not be so.
I am humbled and honoured by your recognition.  I have been following your career for years now, (admittedly…I'm a bit of a groupie of yours) and I have always said that when I grow up, I want to posses that same intensity and passion that you have brought to our industry.  To me, you are inspiring, motivating and empowering….all the qualities that your presentation teaches, and what your lucky audience leaves with.  Our industry NEEDS you…desperately, and I will continue to practice your strategies and be a warrior that brings that level of professionalism up to the standard it deserves.  We have been receiving enormous amounts of praise since the meeting, and especially from those who needed to hear that they have it in them…and didn't know where to find i

As editor in chief of Skin Inc. Magazine, I have been working with Carol Phillips for more than a decade as an author, conference speaker and also authoritative expert in the areas of retail, marketing and spa business. Carol is such an outstanding communicator, and always fully engages our audience, both when presenting at our industry conference and expo, Face & Body—always to a full house, and also via the pages of the magazine with her articles.  I always look forward to working with Carol—her enthusiasm is contagious, and the information she brings to the table outstanding. She is a true professional in every sense of the definition.

Carol Phillips is a household name in the spa industry.  I wooed Carol to participate in the IECSC Preferred Educator Program because of her impeccable reputation and ability to draw a HUGE crowd whenever she speaks, Her knowledge of spa retail and marketing is unsurpassed, and she has many excellent products so you can take Carol back to your spa and improve the skill set of your entire staff.

"Carol Phillips has been speaking at ESI Trade Events for some years and has become one our show's brightest stars. Attendees come out her classes fully energized, having acquired useful, relevant knowledge they can put to practice as soon as they get back to work."

"After seeing Carol's seminars and working with her book, CD's, and DVD's, my staff (7) and I doubled our sales from $125,000 to $250,000 in just 1 year. We added a media center where the staff are required to have 1 hour weekly on education watching Carol's DVD's. The following year we doubled sales again to $500,000. Carol showed us that instead of going for the one large blanket sale, we just find a couple of additional items to suggest. It's the day to day, having the small goals that get you there. By offering customers kits, promotional and seasonal items, as well as keeping the displays fresh and changing all helps the retail. I can't wait till next year!"

"I have had the pleasure of knowing and working with Carol for almost 20 years! We have collaborated on many endeavors and I am always impressed and astonished at her creativity and innovation! She is an amazing trainer, a dynamic speaker and a perceptive and thoughtful writer. Your business will not only grow by working with Carol, it will flourish!"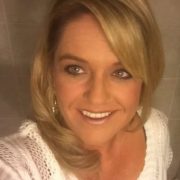 I tell our clients about Carol Phillips whenever I am asked for help with retail sales or how to go about setting up salon/spa management procedures. I experienced great success in my own salon years ago by implementing her strategies for selling in the salon. In my opinion, Carol continues to be the industry's best in business consulting and her presentations are always insightful, entertaining and full of strategy that increases revenues. It is exciting to see this information available on DVD at BeauteeSmarts.com so every beauty professional can have access to the great programs Carol has created.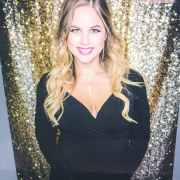 I want to start off by saying you gave me goosebumps through the entire class I attended. I came to the experience searching for guidance and I received it from the 45 minutes I listened to you.
We are blowing last year out of the water and I am starting to see all my hard work pay off. But now what?
I am needing a salon owner boot camp. I need to motivate and help mentor my stylists and after this weekend I knew you were the person to help get me into shape. I feel my story relates to so much of how your story began. I have a good business mind naturally and i know people. But it will only take me so far without professional help. 
With that being said, this is why the management team and I attended the experience. We knew we needed a plan. I spent the time between the classes going over notes with my team and I ran out of time to go to your booth and talk to you  Thank you for taking the time to come educate us this past weekend. It truly inspired me to trust my gut. I had all the right thoughts. I just need to finish putting them into action!