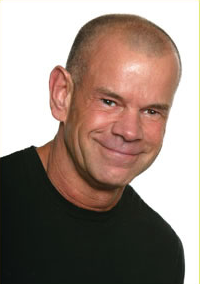 Nationally known speaker, trainer, consultant, and successful former spa owner Carol Phillips is inspiring in this interview with Winn Claybaugh on refocusing to work smarter by using the resources at hand to build traffic, sales, and loyalty.
FOR IMMEDIATE RELEASE
PRLog (Press Release) – Dec 11, 2011 – Carol's unique selling approach enabled her spa to average 55% of total revenues from retail sales alone, causing her to be named American Salon magazine's first Retailer of the Year for her outstanding work in salon display, merchandising, retailing, and staff training. Over the years, Carol's articles and information have appeared in the Wall Street Journal, Life, American Spa, Day Spa, Spa Canada, American Salon, Modern Salon, Skin Inc., DermaScope, Salon Today, Nails, Nailpro, Medesthetics, and Les Nouvelles Esthetique, to name just a few.Carol has produced over 25 DVD and audio spa sales-training programs and two cutting-edge, in-spa music programs. Her first book, In the Bag: Selling in the Salon, has become the gold standard of spa and salon sales training. Carol was on the International Spa Association team that wrote the definitive book, Retail Spa Management. Now beauty school students around the world are being trained with BeauteeSmarts for Beauty Schools, the first sales and marketing beauty school curriculum, designed and produced by Carol Phillips.Carol is the founder of BeauteeSmarts, which offers full-service consulting, marketing, branding, training, product development, and sales programs. Carol and her group have done work for industry icons such as John Paul Mitchell Systems, Nexxus, Redken, MD Formulations, Eminence, JCPenney, Supercuts, Mama Mio, and Jane Iredale.Carol has had the pleasure of consulting and training great beauty businesses like Canyon Ranch Resorts, Elizabeth Arden Red Door Salons, Gaylord Resorts, Glen Ivy Hot Springs, Grove Park Inn, MGM Hotel, and Exhale Spas. Carol designed the original prototype spas for Estee Lauder's flagship Origins Spa and General Nutrition Centers.Thousands of beauty professionals have seen Carol's dynamic classes at ISPA's annual conventions and knowledge networks; International Beauty Shows (IBS); Midwest Beauty Shows; Les Nouvelles Esthetique; and International Esthetics, Cosmetics, and Spa Conferences (IECSC). She has been a keynote speaker for all of the Esthetique SPA International shows throughout Canada, with standing room only. Attendees have reported doubling their business after putting her tips and techniques to work for them.Interviewed by Winn Claybaugh, Carol shares a humorous approach to salon success that will make you wish you'd said it first!# # #
The monthly MASTERS audio program features interviews, success secrets, and business-building presentations by the absolute best leaders in and out of the beauty industry. With subscribers in countries around the world, MASTERS boasts the most complete library and history of what makes the beauty industry great. Founded in 1995, MASTERS lets you hear the actual voices of your favorite artists, educators, and mentors as they tell their own stories and share their amazing wisdom for success.
Winn Claybaugh, founder and host of MASTERS Audio Club, has interviewed over 325 industry icons for MASTERS to date. The MASTERS roster includes luminaries like Vidal Sassoon, Yosh Toya, Sam Brocato, Ruth Roche, Vivienne Mackinder, and Robert Cromeans, to name just a few.
For more information, visit www.mastersaudioclub.com and follow us on Facebook at Winn Claybaugh's MASTERS Audio Club. Now available in CDs and downloadable MP3s.
— End —
https://www.beauteesmarts.com/wp-content/uploads/2012/10/winn.png
284
200
Publisher
https://www.beauteesmarts.com/wp-content/uploads/2019/08/CP-BS-LOGO-RED-300x46.png
Publisher
2012-10-07 22:08:00
2017-08-09 15:30:38
Carol Phillips on Winn Claybaugh Masters CD Series