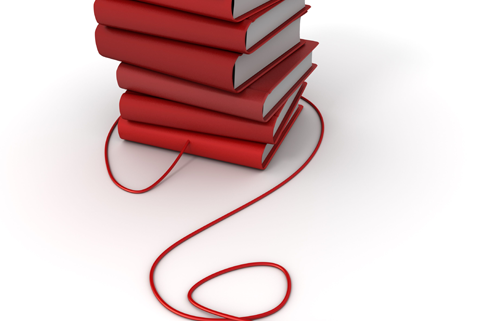 The More You Learn… The More You Earn$$
Every time you turn on the news, open the newspaper, log onto your favorite web browser the majority of what faces you is all about the doom and gloom… the financial recession.  While there are very valid concerns about the economy, I am more frightened about the global mental depression plaguing the beauty businesses.
The esthetic and spa movement was born in North America in the mid 70's.  At the time there was virtually no spa education. There were no trade shows, no trade magazines (like you are holding in your hands today). There were no websites or webinars.  Those of us stepping into the great unknown of beauty and wellness were literally jumping off the cliff without a parachute.  We loved skin. We loved make up. We loved making shoppers look and feel beautiful. Nevertheless, we had to rely on good old-fashioned ingenuity to learn the technical side and equally as important the business side of beauty.
Today's beauty and wellness business was birthed, launched and nurtured through the power of education.  There was a small band of passionate, eager, hard-working beauty professionals who made the commitment to share what they knew about treatments, protocols, and business. Industry icons, such as Robert Diemer and Erica Miller willingly shared their heart and soul. We have grown into a multi-billion-dollar industry that changes the lives of every consumer we touch through the power of education. You would not be in the spa business today if it were not for the power of great education over the years.
"The illiterate of the 21st century will not be those who cannot read and write, but those who cannot learn, unlearn, and relearn." ~Alvin Toffler
One thing that has troubled me greatly over the past 5 years is the decline in trade show attendance and general apathy toward education. Show attendance is down. Students sitting in the classrooms are dwindling. Except for a few, the general attitude is 'been there – done that.  Is it a coincidence that we are also seeing a decline in spa sales and beauty business struggling or closing?  The only way, we as an industry, are going to survive long-term, is to rekindle the passion and commitment for education.
"Learning is not attained by chance. It must be sought for with ardor and attended to with diligence." ~Abigail Adams
If you are reading this and are the owner or manager, what is your commitment to your team's education?  What is currently scheduled on your corporate calendar to inspire your team?  One thing to consider is that if you expect 30-40 percent of your sales to be in retail, have you allocated the suitable time for sales education.
Part of your curriculum will need to be: people skills, treatment skills, product knowledge, how to walk, how to talk, if you have a younger staff it will be critical to teach them appropriate communication skills.  You will need to give them selling skills. Your long-term success depends on how consistently the team can execute your branding message.  Before you are allowed to turn on the fancy coffee machine at Starbucks, a barista wanna-be undergoes 100 hours of Starbucks corporate training.'
Vendor product knowledge is typically taught by a kindergarten "show and tell" model.  The trainer stands up and chats about the bottle of goop and goo, then passes it around for everyone to touch and smell.  It's impossible to learn product knowledge this way.  It literally goes in one ear and straight out the other.
"When you're through improving yourself… your through." ~ Carol Phillips
Psychologically, it's hard to overcome the inertia, the mental recession-depression, but without conscious and deliberate effort, inertia always wins.  What will you do today to overcome the inertia?  You give of yourself every day in the spa and salon. How do you recharge your battery?  Heed the warning you need to put on your oxygen mask first before you can save anyone else on the plane. Your career, your business may be in some serious need of oxygen.
I have a sign in my office that says "when you're through improving yourself …you are through."  Take a class. Read a book. Finish this trade magazine cover to cover.  Take time to attend a trade show.
Take the pledge to inspire yourself and those around you daily.  Take a stand.  Sign up online. Don't just think it… ink it. Share with me what action steps you will be taking today to improve your beauty business. http://tinyurl.com/BeauteeSmartsAction
https://www.beauteesmarts.com/wp-content/uploads/2011/05/OLLY_Books1-e1322684772961.png
678
500
Carol Phillips
https://www.beauteesmarts.com/wp-content/uploads/2019/08/CP-BS-LOGO-RED-300x46.png
Carol Phillips
2017-05-05 01:34:35
2017-08-09 15:30:19
The More You Learn… The More You Earn